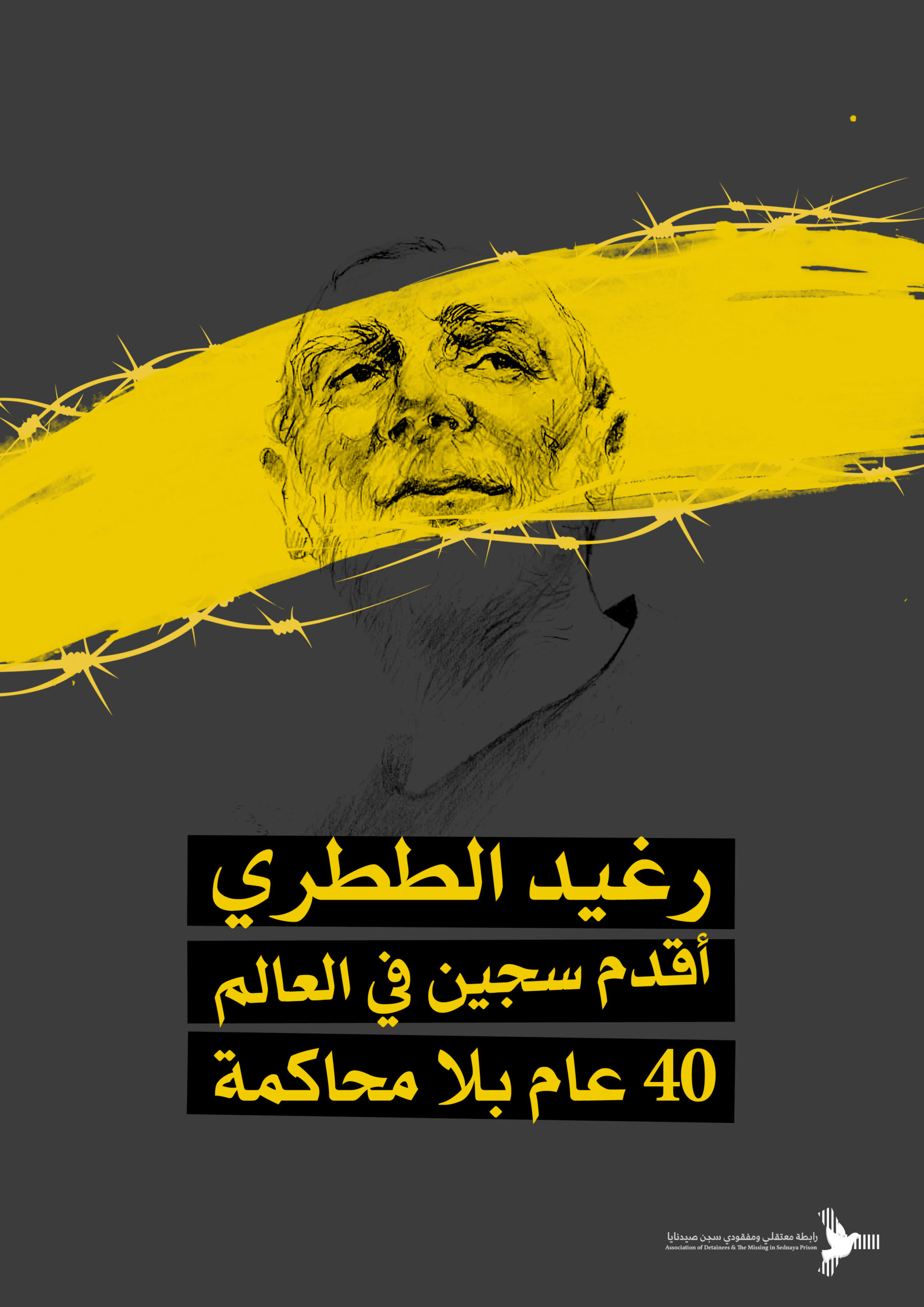 Born on December 25, 1954, in Damascus, Ragheed Ahmed Al-Tatari pursued a military career by enrolling in the Air Force College in 1972 and completing his training in 1975. He subsequently served in various air force squadrons. Now at 66 years of age, he was imprisoned before even reaching his 27th birthday.
Entering his fourth decade of incarceration under the Syrian regime, First Lieutenant Ragheed Al-Tatari has been shuffled among various detention facilities, including those of the General Intelligence Administration, Mezzeh, Tadmur (Palmyra), Seydnayah, and Adra Central, with his current location being in Suwayda. His initial arrest took place in 1980 when he, along with three other pilots, refused to conduct airstrikes in the Hama Governorate. Following this, the squadron commander and another pilot sought asylum in Jordan, while Ragheed and a fellow pilot returned to their air base in Aleppo without executing the airstrikes. Although he faced charges of insubordination, the court eventually acquitted him. The reasoning was that as a junior officer, he had followed his commander's directive to not proceed with the planned operation. Nevertheless, the court still decided to discharge him from military service.
After being discharged from the army in 1980, Ragheed Al-Tatari relocated to Jordan where he resided for eight months. Subsequently, he moved to Egypt and sought asylum through the United Nations High Commissioner for Refugees, but his application was denied. On his return to Syria, he was immediately apprehended at Damascus Airport on November 24, 1981. Tragically, it wasn't until 2005 that Ragheed had his first opportunity to see his only son, Wael. In a stand against the conditions of his confinement, he refused to wear the prison garb mandated by Adra prison authorities, a decision that led to a ban on family visits. Despite these hardships, Ragheed maintains a passion for chess and has honed his artistic skills, adeptly crafting figures from bread dough and displaying proficiency in drawing.