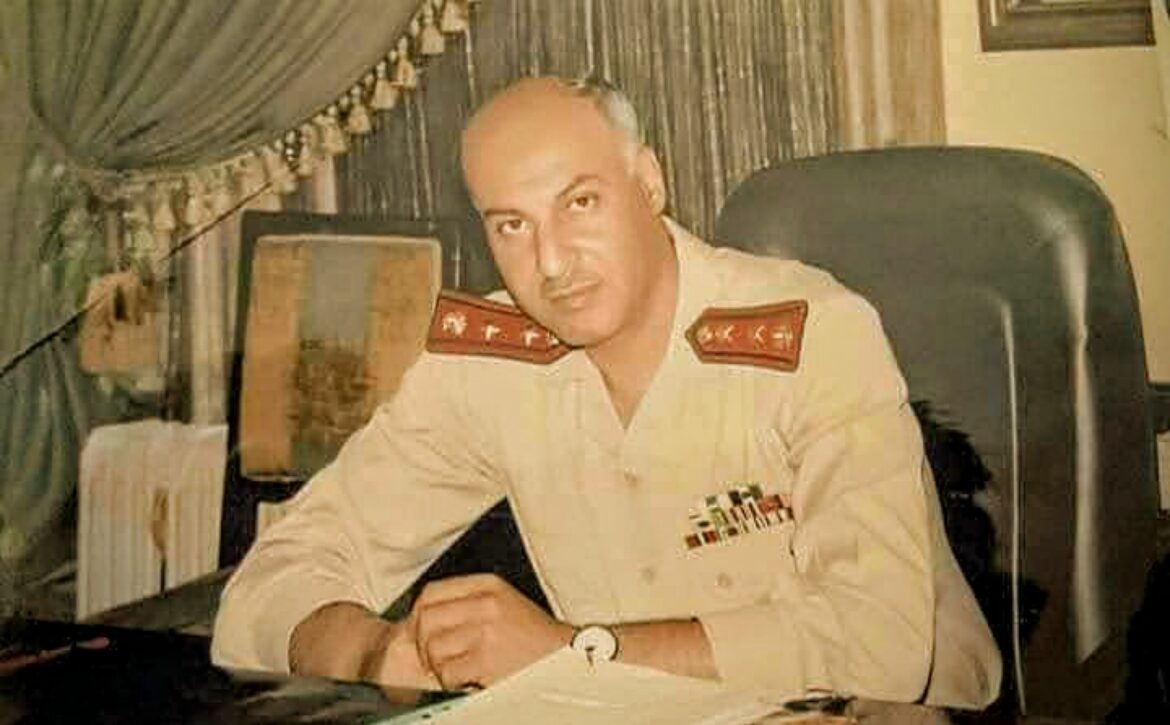 News
Former Seydnayah Prison Director Dies of Heart Attack
On June 12, 2021, last Saturday, Colonel Wassim Suleiman Hasan, the former director of Seydnayah Prison, passed away due to an unexpected cardiac event.
Born in 1969 in the rural village of Btagramo near Jableh, Wassim Hasan completed his education at the Military Academy in 1990, earning the rank of lieutenant. He then joined the military police and rose to the position of trainer and course leader at the military police academy, serving from the rank of captain. In late 2010, he was assigned to Seydnayah Prison as an assistant to the then-director, Brigadier General Talaat Mahfoud.
Hasan's tenure at Seydnayah Prison began just as the Syrian revolution was unfolding. His arrival coincided with a shift in the inmate population, as long-standing prisoners were released and new detainees—primarily those involved in or sympathetic to the revolution—were incarcerated. The facility gradually transformed into a punitive center for opponents of the regime. For several years, Colonel Wassim served as the deputy director of the prison before ascending to the role of director. He succeeded Colonel Mahmoud Maatouk, who also passed away from a heart attack in early 2018.
Wassim Hasan remained in his role as director until his service concluded at the end of 2020. His tenure saw a slight decrease in the severity of conditions at Seydnayah Prison, largely attributed to increased scrutiny from human rights organizations. Testimonies collected by the Association of Detainees and Missing Persons in Seydnayah Prison indicate a modest reduction in the severity of torture and a corresponding decrease in torture-related deaths. Surveillance cameras were installed in dormitories and cell blocks as part of these reforms. However, it's important to note that practices such as enforced disappearances, ongoing torture, starvation, and other forms of inhumane treatment continue to be prevalent issues.
Based on survivor accounts, documented by the Association of Detainees and Missing Persons in Seydnayah Prison during the final quarter of the previous year, the facility oversaw the execution of at least 500 individuals during Hasan's tenure. These individuals had been part of "reconciliation" agreements or "situation settlements" in areas like Eastern Ghouta, Daraa, Homs, and Aleppo, as well as their surrounding regions—locations that fell under regime control with Russian support after 2017.
The Association of Detainees and Missing Persons in Seydnayah Prison urges the international community to hold its responsibilities. Specifically, it advocates for holding those accountable who are responsible for the deplorable conditions in Seydnayah, often referred to as a "death camp." The association also calls for allowing independent international organizations to enter the prison and evaluate its internal conditions. Full responsibility for the horrendous conditions within the prison lies with the Syrian regime, the National Security Office, Military Intelligence, and the Syrian Military Police.